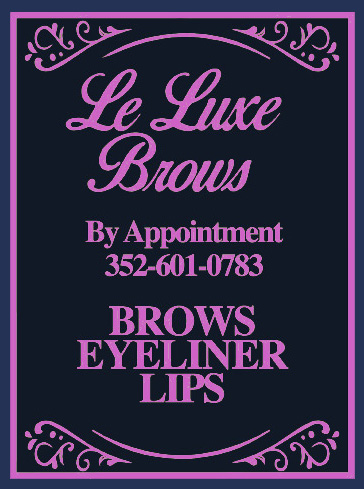 Learn More About Permanent Cosmetics
Considering Permanent Cosmetics? Learn more!
Permanent Makeup is becoming very popular now. Permanent Makeup today is not what it was years ago. With advanced technology, devices and education, permanent makeup has reached new heights and with stricter laws set forth by the Health Department, permanent makeup is safer than ever before.
Permanent Makeup and Microblading involve needles and therefore should not be a choice made lightly. Always do research and look for a qualified, trained, and certified artist to administer these services that are considered "permanent" but they do fade over time. View all my Certifications.
A complimentary consultation to discuss design, color, pricing and to answer any questions you may have before scheduling is recommended. Call or email me now for a free consultation!
Eyebrows
Do you have sparse eyebrows or no eyebrows at all?
Do you want to enhance your eyebrows?
Maybe you want to be able to just get up and go!
Eyebrows are the frame of your face and enhance your facial features. There are several design approaches that are unique to each person's desires and skin type. Blended techniques offer a layered, more natural
3-D appearance. How long the effects of permanent makeup last are affected by each person's individual body chemistry and can vary with different application techniques. Permanent Eye Brows can typically last 1-3 years.
Eyeliner
Want to give your eyes a pop?
Permanent Eyeliner or Lash Enhancement as it is also known enhances your eyes with a soft color effect or a dark defined line placed at the base of the lashes. When your eyes are open your lash base will appear thicker. But you won't see it when your eyes are closed. Permanent Eyeliner is a great base to add more makeup to if desired. Permanent Eyeliner can typically last 1-3 years.
Lips
Want to restore color to your lips and make them appear fuller?
Permanent makeup for the lips is like a color restoration procedure. It will result in a natural looking and fuller appearance. Staying within the border of your real lips is key to a natural appearance. Additional lipstick may be applied to further enhance the color and shape. Permanent Makeup Lips can typically last 1-3 years.
Note: We also offer permanent makeup removal services.